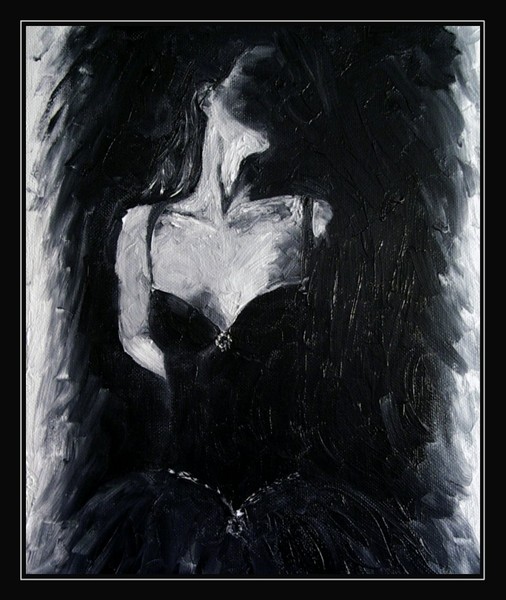 Pretty Girl
An 8″ by 10″ oil portrait study on canvas paper from 2003. Inspired by a song from that time. Paynes Grey and white only. This was my very first attempt with oil paint and is more a fancy finger painting than anything since I started with brushes, gave up, and used my hands. (Later I learned that due to toxins in many oil paints this was not such a good idea– especially as the white I used was especially poisonous.)  If I were to do it again (which I have no plans to) I would leave the background completely dark instead of adding the white to the edges– I believe I was trying to bring out the skirt but I think it would have been better without it.
I am not sure where it is at the moment (in a bin somewhere in the house with other old paintings I am sure) but will look for it if you are interested in buying it.
2 Responses to "Pretty Girl"
Wow, fantastic. I have no artistic talent, but fortunately can enjoy the creative works of others.