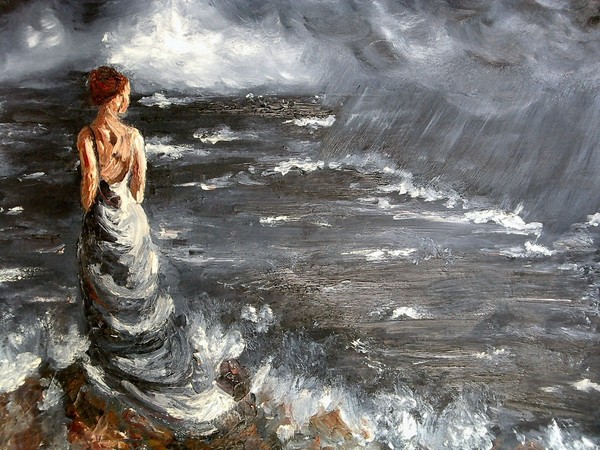 Storm Warning

Watching and waiting for the storm.
One of my only oil paintings, this painting was one of the first paintings I did when I picked up the paints again after having my children. Before this I stuck to pencil portraits. Now that my rheumatoid arthritis is worse and easily triggered by working with oil paints or metal smithing I have given away my oil paints and stick with watercolors and the occasional metal smithing project.
18″ by 24″ oil on canvas board
For sale: $350
Contact me at gracedbychrist (@) gmail (.) com if you are interested or purchase directly from the Artwanted site.